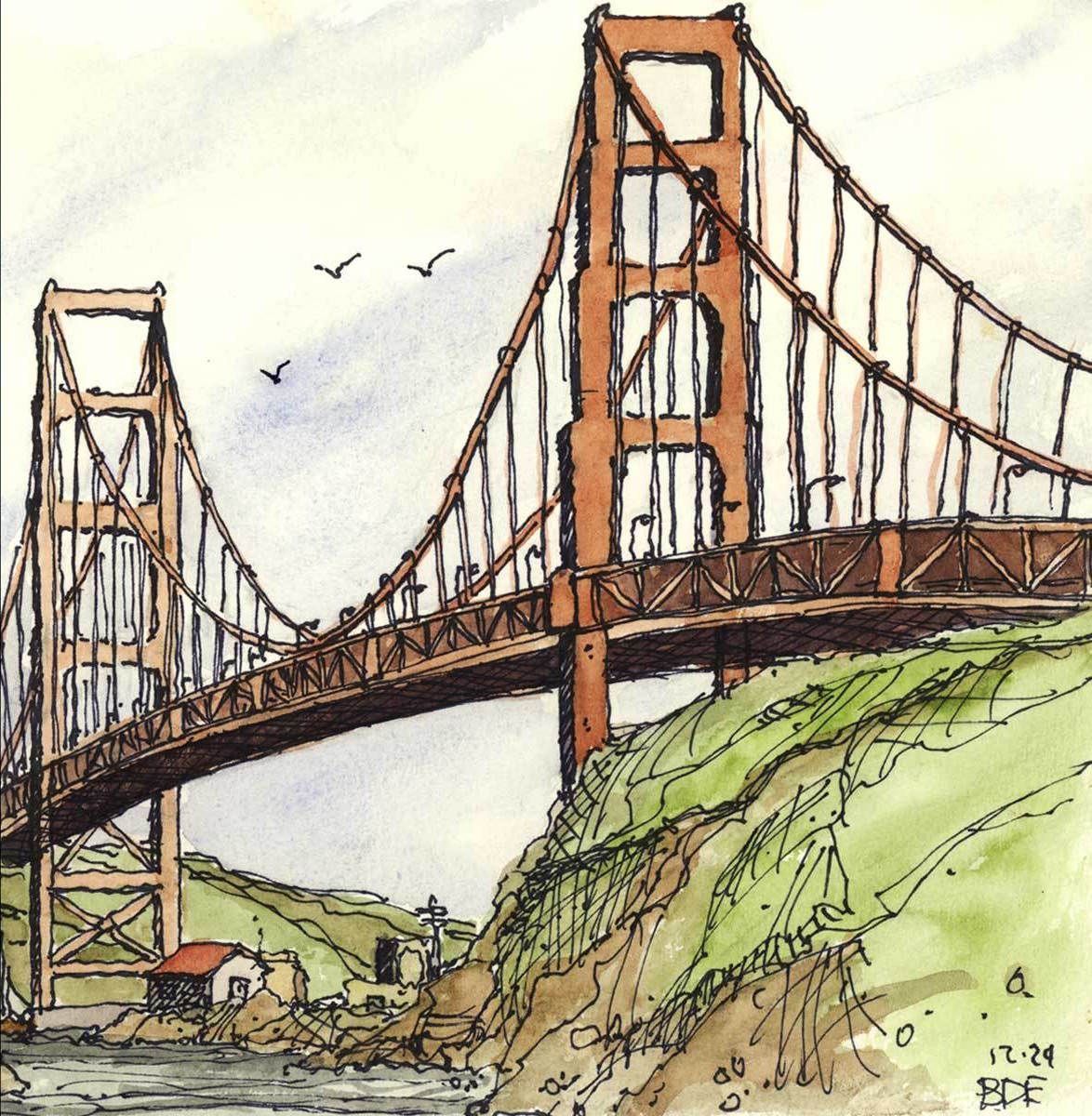 Imprints Landscape Architecture was established in 1996 by Brad Eigsti, Licensed Landscape Architect #4558.
The current primary focus is quality Residential Landscape Design services in Marin, Sonoma, Napa, San Francisco and throughout the Bay area. Prior to establishing Imprints Landscape Architecture, Brad worked for firms that designed large and small commercial, housing master planning, recreational facilities, public spaces and resort/hotel planning.
As a Landscape Architect, I especially enjoy the transformation of space and creating an extension of the living area.To work within the natural environment and help create beautiful experiences, provides great satisfaction. I feel blessed to have found a career that I so thoroughly enjoy. This love of work translates into the best Landscape Architectural services available. I am creative, efficient and cost effective. I strive to have outstanding relationships with all clients by establishing trust and enthusiasm throughout the design and installation process.
Years of experience have built a thorough understanding of plannin. approval, permitting, contractor bidding and construction techniques. This experience has lead to many successful and ongoing relationships with Architects, Engineers, General Contractors, Swimming Pool Contractors and Landscape Contractors. Also, many professional contacts have also been established with Arborists/tree service, stone supplier, wholesale nurseries and maintenance providers. These relationships further benefit my clients and ensure the most professional, efficient and cost effective installation.
I am a firm believer in the value of a well thought Landscape Design and the competitive bidding process... this process ensures that the client knows the design scope of work and is getting this design constructed at a fair price. For each and every project, I aim to put myself in my 'clients shoes". I approach each Landscape Design and installation process as if it were my own home