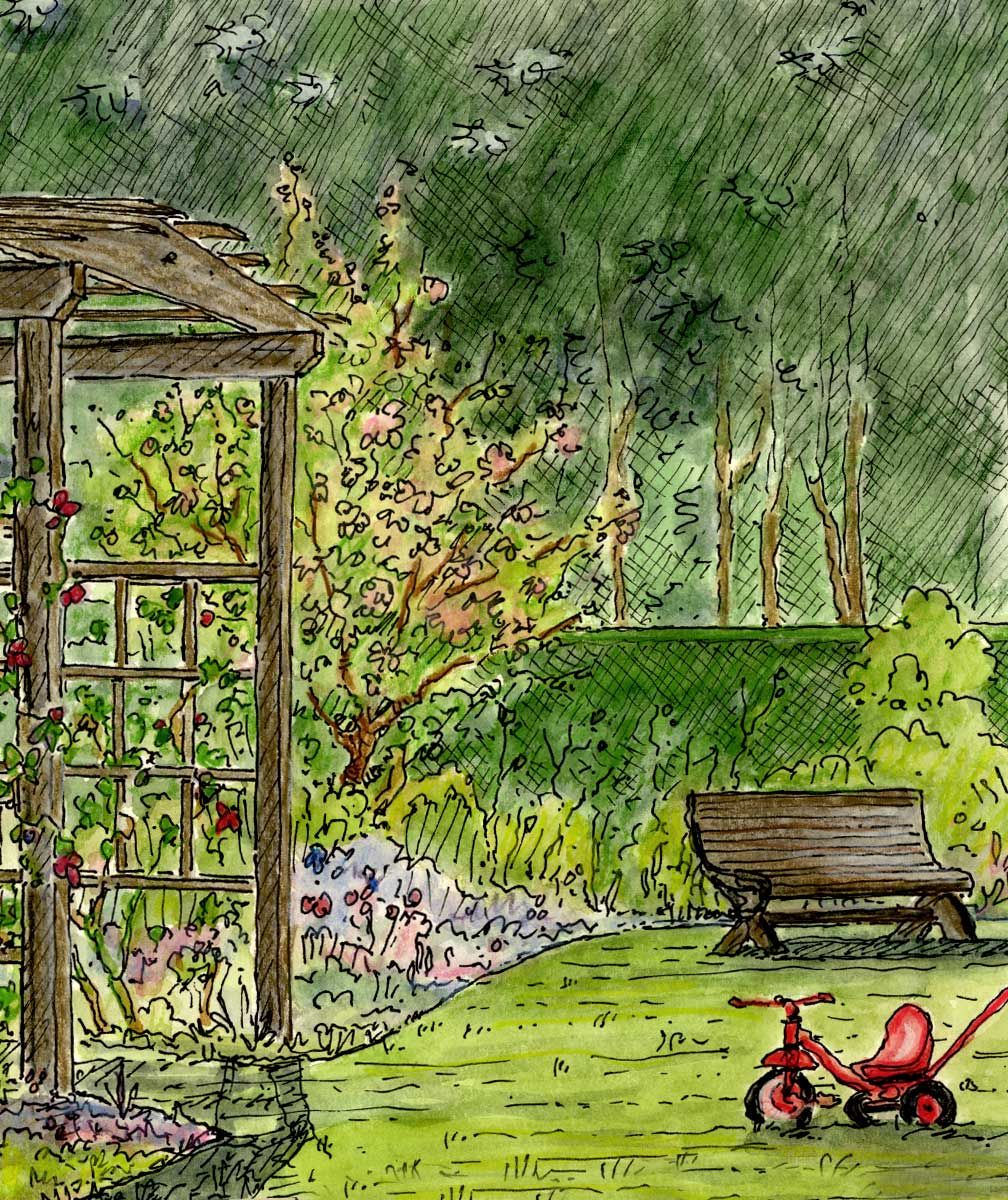 DESIGN PROCESS
The following is a description of the Design process, from the initial site meeting through the installation process.
INITIAL SITE MEETING
Most projects typically begin with a brief phone conversation. Following this we will set up a on-site meeting to further discuss your project goals and review site conditions. This meeting will provide the basis for my initial Landscape Architectural Proposal, which is most often the Conceptual Design Drawings.
CONCEPTUAL DESIGN
Upon your approval of my proposal, I will create Conceptual Design Drawings. Prior to beginning this work, most projects will require a professional Survey and Architectural Drawings. Also, it is helpful if the client can provide a list of goals and any images that are appealing.The Conceptual drawings include layout drawings, possible alternatives and sketches. Material samples and images are also included in an effort to communicate design intent.Upon the approval of the Conceptual Design direction, a cost analysis is often created to help further define the project scope of work. Also, the Conceptual Design direction will provide the basis for the next phases of the Design process.
PLANNING SUBMITTAL DOCUMENTS
As required, the conceptual drawings will be modified or new drawings will be created to satisfy Planning Department / Design Review submittal requirements. Upon Planning Department approval, Construction document will be created. Projects of limited scope can sometimes avoid the Planning approval process.
CONSTRUCTION DOCUMENTS
Per Building Permitting requirements, Landscape Construction Documents will be created. Landscape Construction Documents include all information regarding Demolition, Construction Layout, Irrigation, Lighting, Planting and Construction Details. These drawings are often coordinated with Civil Engineering, Structural Engineering and Architectural drawings. Projects of limited scope can sometimes avoid the Building Permit process.
BIDDING COORDINATION
Following Building Permit approval, or often during the review process, competitive bidding will be coordinated. This work includes developing a bid sheet, instruction to bidders, bid analysis and negotiation. From this process, the Contractor is hired.
INSTALLATION COORDINATION
During the installation process there will be site meetings and construction coordination work. Also included in this phase of work is on-site plant placement, which is critical to the success of the project. All projects are unique in scope. The primary goal is to keep the Design Process as simple, efficient and cost effective as possible.